Motopood > HONDA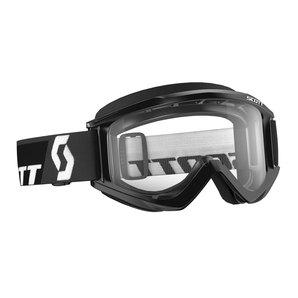 675
Scott Recoil XI Goggle
Classic motocross goggles with soft foam. Head strap from non-slip, rubber-coated material. Lens made from Lexan, clear, anti-fog, category 0

Hypo-allergenic super-soft fit
The hypo-allergenic super-soft fit was specially designed in order to offer a comfortable seal for the face in winter weather conditions.

100% UV protection
Lenses from Scott filter out all harmful UVA, UVB and UVC rays by 100%
NOTE ON CARE
Rinse out the foam and frame thoroughly with clear water and allow to air dry.
Soak the lens in clean water, rinse and also allow to air dry. Possibly dab lightly with a soft microfibre cloth. Vigorous rubbing or wiping will scratch the lenses and permanently remove the anti-fog coating.

Toote kood: loid20016074
Tootja: Scott
Suuruste sobivus: vaata siit
100% raha tagasi garantii:
14 päeva jooksul vahetuse võimalus:
Liisingu taotlust saab täita tellimuse vormistamisel.
Valikud

Esita toote kohta küsimus